Our climate Action Weekend, our members in Paris and our Feedback session
We organised an amazing weekend of events alongside our friends in SLACC.
Thanks to all who came and made all these events a success.
We added our voices to the hundreds of thousands around the world demanding action on climate change.
On Friday, 27th – An Evening with Nick Dearden – Director of Global Justice Now
Around 50 people came to hear Nick speak about climate change and issues related to it, such as TTIP. He outlined the GJN view that Paris is just the start and that action must carry on beyond Paris, hence the title 'The road Through Paris'. Setting climate change in the context of consumer corporate capitalism, Nick called for more community action and community organisation to take back the initiative. Although many issues are a real challenge, Nick emphasised the positive impact recent campaigns have had to reign back corporate runaway, such as the divestment movement and the recent cancellation of the Keystone XL pipeline.
A lively question and answer session finalised the meeting.
On Saturday, 28th our People's Climate Change Rally
Despite pouring rain and strong winds around 100 people attended the rally on the shore of Windermere in Ambleside.
A big thanks to the YHA for giving us a big room to hold the speaker section of the rally!
It was addressed by Nick Dearden, national director of GJN, Richard Leafe, Chief Executive of the Lake District National Park Authority and Cllr John McCreesh, cabinet member for the Environment at Cumbria County Council.
Andy Mason, chair of GJN South Lakes, said of the Ambleside event: "Given the dreadful weather and the somewhat remote location I would have been delighted if 50 people had turned up. To find around 100 people there really surprised me, and demonstrated the amazing commitment of the people of Cumbria to the cause of tackling climate change."
Nick Dearden said: "We can halt climate change. But we need to do a lot more than just recycle paper. We need a different, more equal, less greedy society. The market alone won't control greenhouse gas emissions; we have to regulate to keep fossil fuels in the ground and find alternative ways to generate the energy we use."
John McCreesh said: "Climate change can be solved, but it needs action now. Please get involved for the sake of our children and grandchildren."
Richard Leafe said: "The Lake District National Park has become a world leader by setting, and beginning to meet, a carbon reduction programme for a local area. "A strong agreement at the summit in Paris is now vital to ensure our plans are backed up with national and global action, enabling us to ensure the Lake District remains special and worthy of World Heritage status."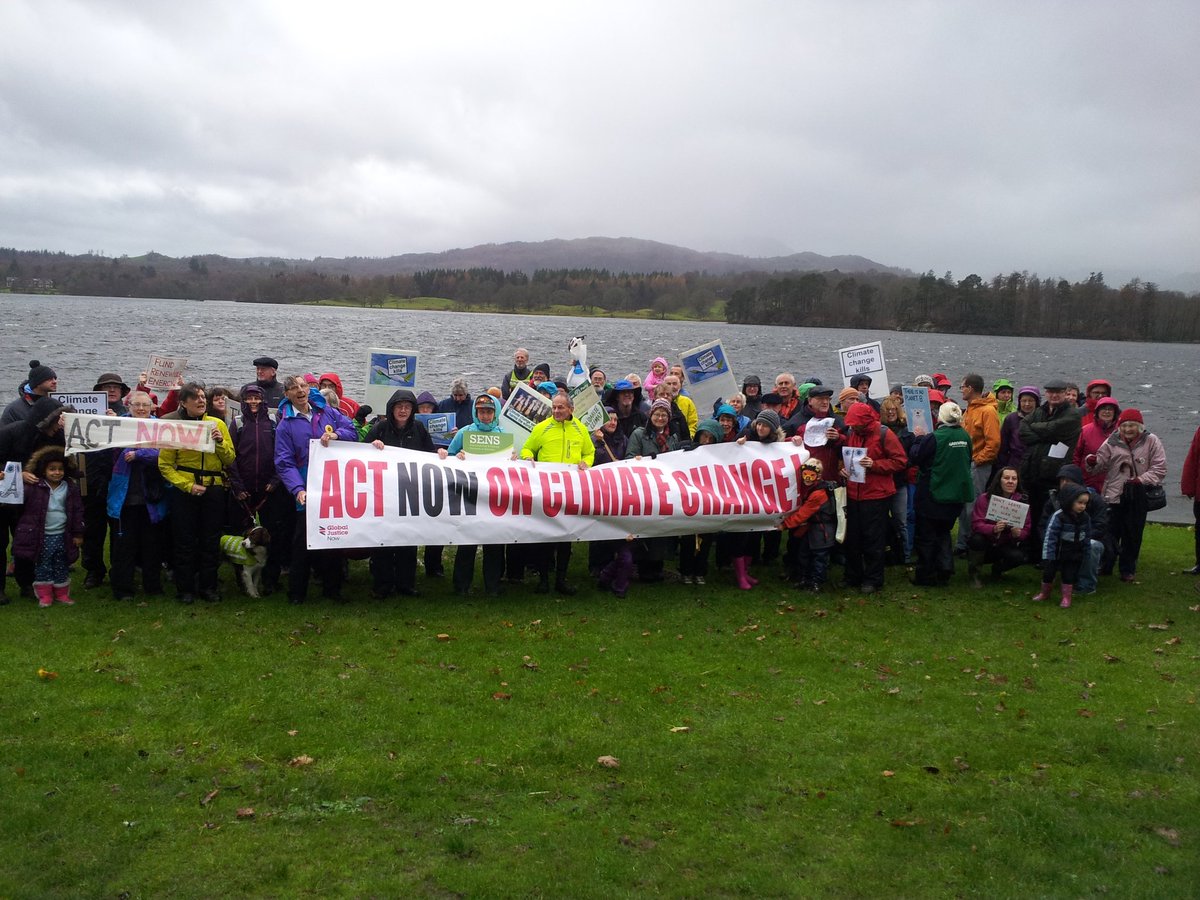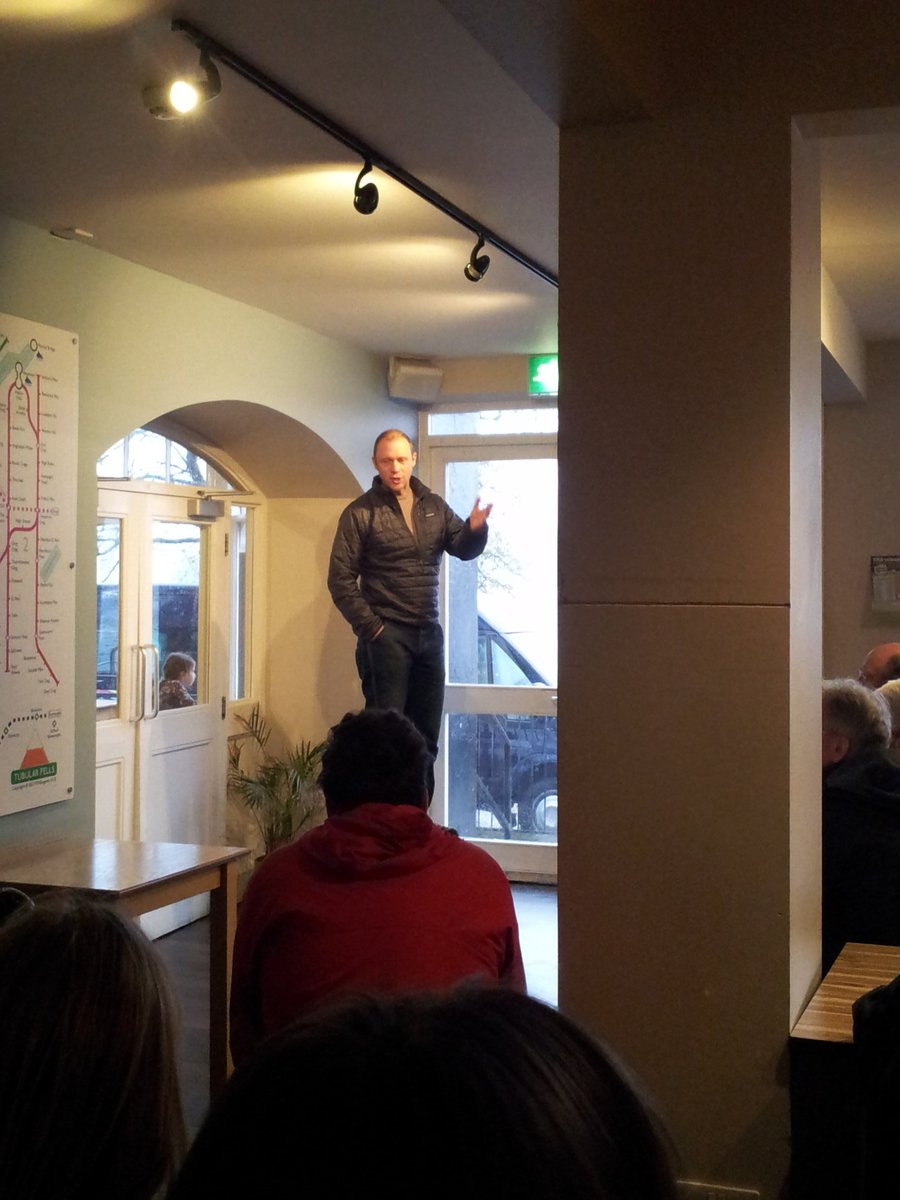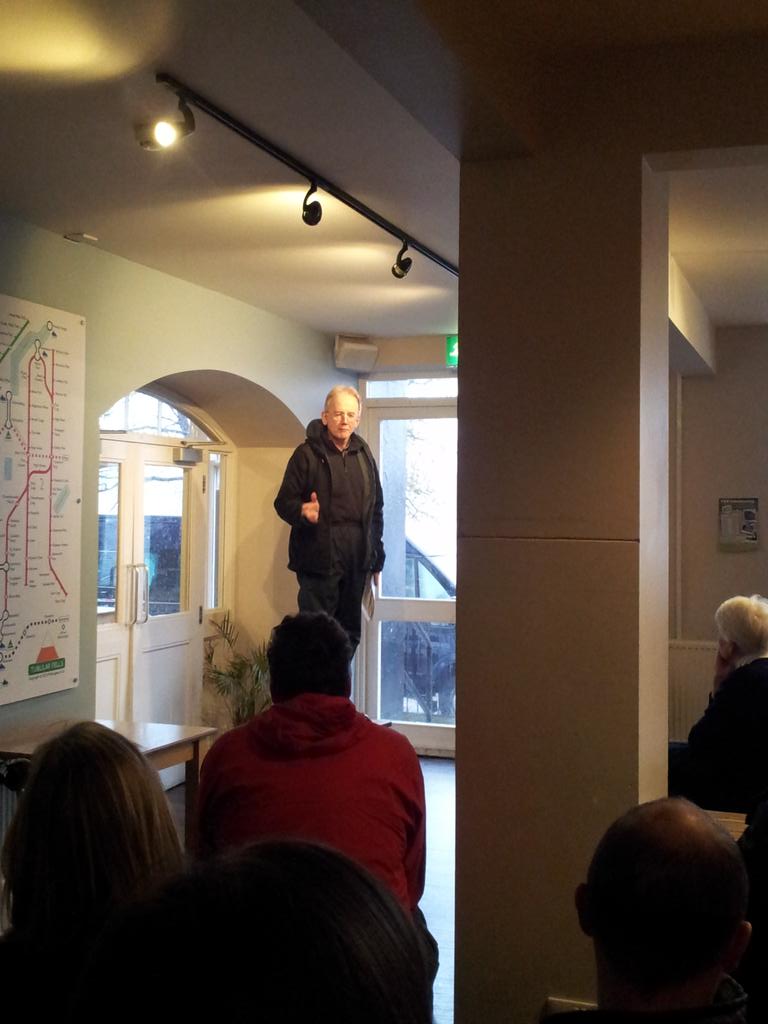 On Sunday 29th SLACC Climate Change Flash mob event
About 250 were involved in a flash mob, creating the image of a beating heart, in Kendal town centre, organised by our fellow organisation South Lakes Action on Climate Change.
Rosie Whiting, from South Lakes Action on Climate Change (SLACC), who organised the flash mob, said: "Local people came out in force to show our government they want a strong and meaningful commitment to tackling climate change. The turnout was immense – far better than we could have hoped for on such a wet and miserable day."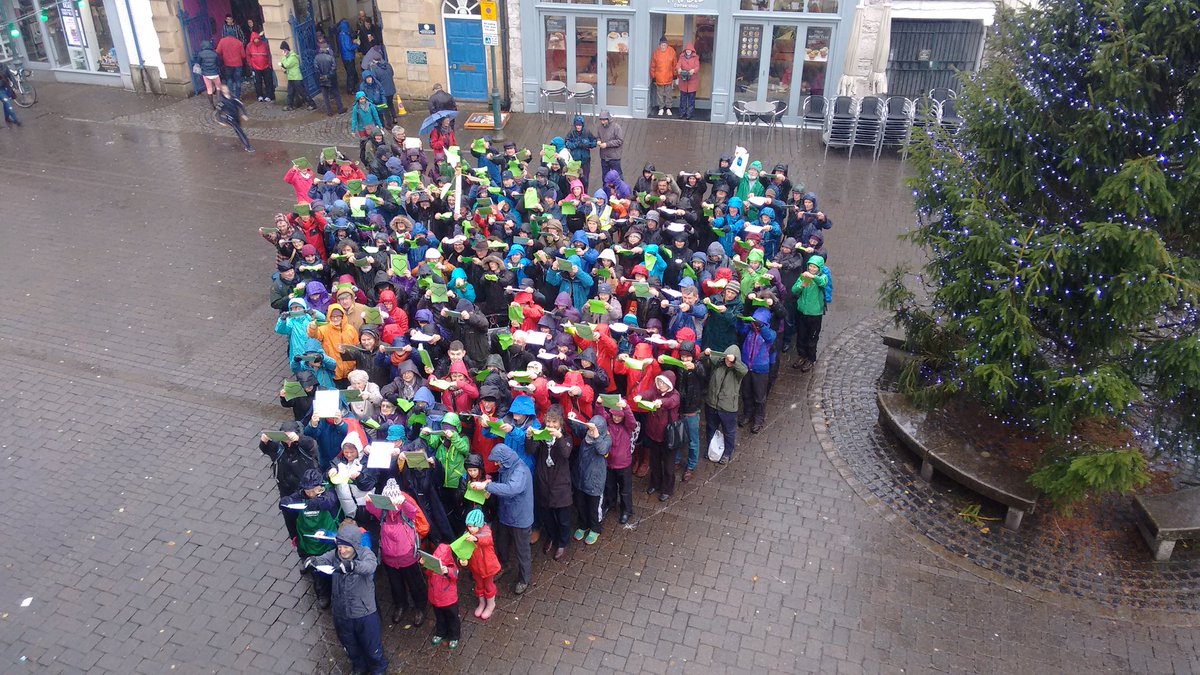 Great video –  made by Liz Ashburn of SLACC!
4 Monday 30th Climate Change cyclists in Kendal
Some very hardy cyclists, on their way from Edinburgh to Paris, passed through Kendal and were hosted by GJN and SLACC, with soup and sandwiches – which, considering the torrential rain and their cycle over Shap were very well received!
The cyclists, then moved on to the town Hall, where they were met by the Mayor, Chris Hogg for a photo opportunity to raise the awareness of the climate talks in Paris.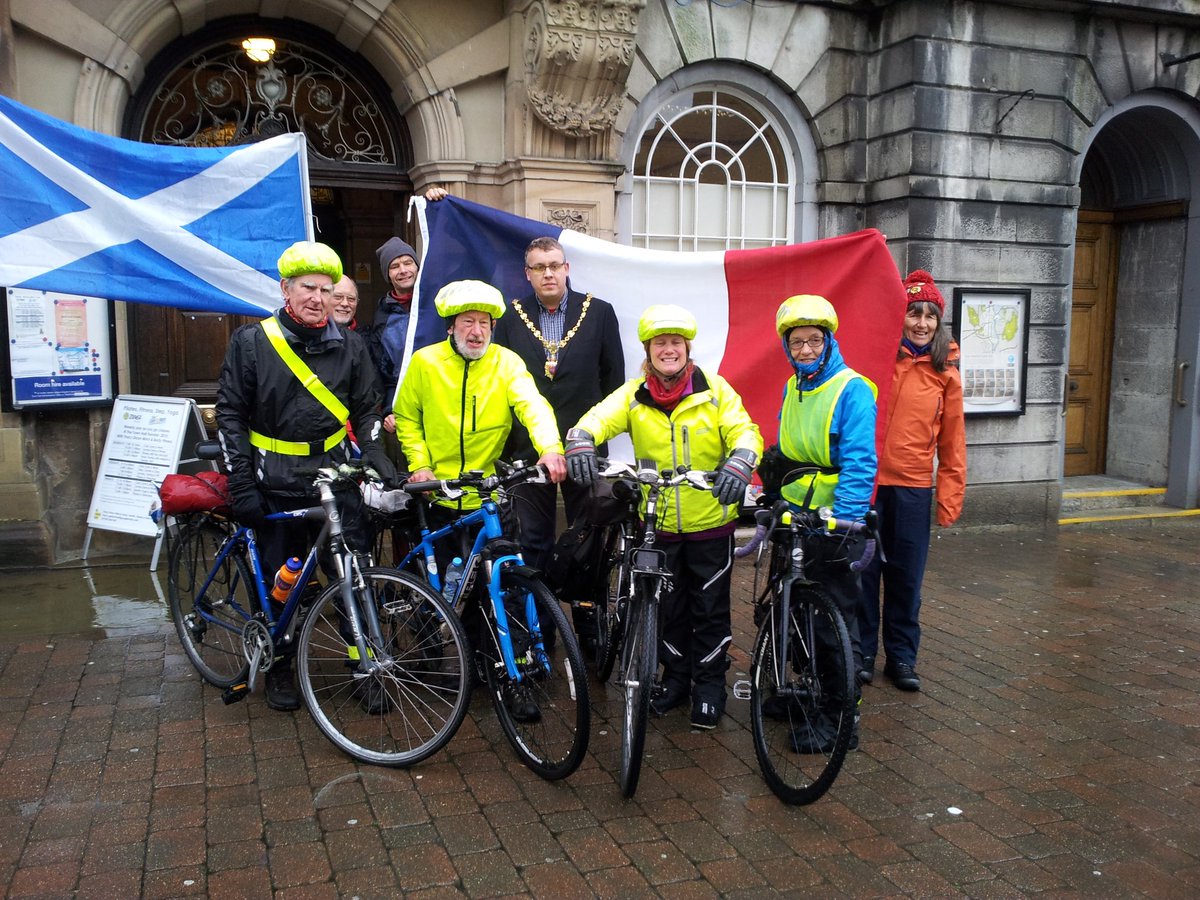 Thanks again to all involved!  
Members of South Lakes GJN and SLACC were in Paris for the last week of the COP21 talks..
For a report on their activities pre 11th Dec see SLACC website:
http://slacc.org.uk/news/paris-2015/
Feedback evening Wed 16th Dec
Around 30 members of GJN, SLACC and other interested groups met on Wednesday evening to hear feedback, impressions and analysis from 4 of our Paris attendees. The key theme was the amazing solidarity that they all felt amongst fellow attendees and how heartening it was to see so many young people active and committed to climate action.
We had a valuable question and answer session and then broke into groups to discuss possible future actions to keep up the momentum. A range of ideas were put forward and these are now up for discussion at a meeting in the new year.
If you want to join us, or just come along to one of our meetings, check out the meeting dates, time and place in the right hand bar.