Global Justice Leicester and members of 38 Degrees set up a stall in Town Hall Square  Leicester.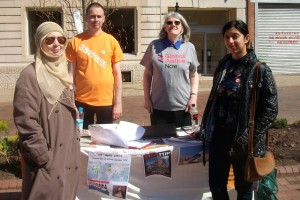 We gave out leaflets and asked shoppers to sign the petition against TTIP.  TTIP and CETA are a threat to democracy, the environment, consumers and labour standards. But we can stop them!
Have you signed the petition yet? If not, why not sign it now.