Climate Change Lobby of Parliament on 17th June
Supporters of Global Justice Leicester lobbied all three Leicester MPs on 17th June. It was a day of celebration, discussion … and resolve to work together to keep the issue of Climate Change on the political agenda.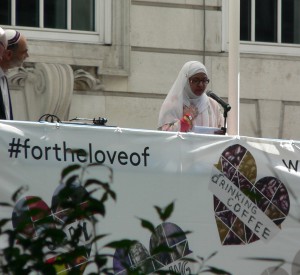 The Climate Coalition is made  up of more than 100 organisations
… all concerned #fortheloveof
… our world
… all people
… nature
… the environment
… What do you love and want to protect from Climate Change?