Welcome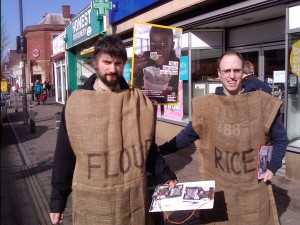 Global Justice Oxford is part of Global Justice Now. You might know us better as World Development Movement (WDM) because that's what we were called up until January 2015.
Global Justice Now fights for economic justice around the world, defending people and the environment against the interests of big business.
It's an exciting and challenging time for us right now. If you're interested in joining Global Justice Oxford, we could definitely use new ideas and skills. Why not come along to a meeting and see what we're all about? Our events page always has the date of the next meeting.