The nightmare that is the current US President is on his way to the UK this week (if you hadn't noticed) and he may be making a trip to Scotland at the weekend. So it's time to let him know that his racist, sexist nonsense isn't welcome here. There are two opportunities to make your voice heard:
Friday 13 July, 5-8pm, Glasgow – George Square
Saturday 14 July, 12pm, Edinburgh – gather at the Scottish Parliament for a march (past the US consulate) to the Meadows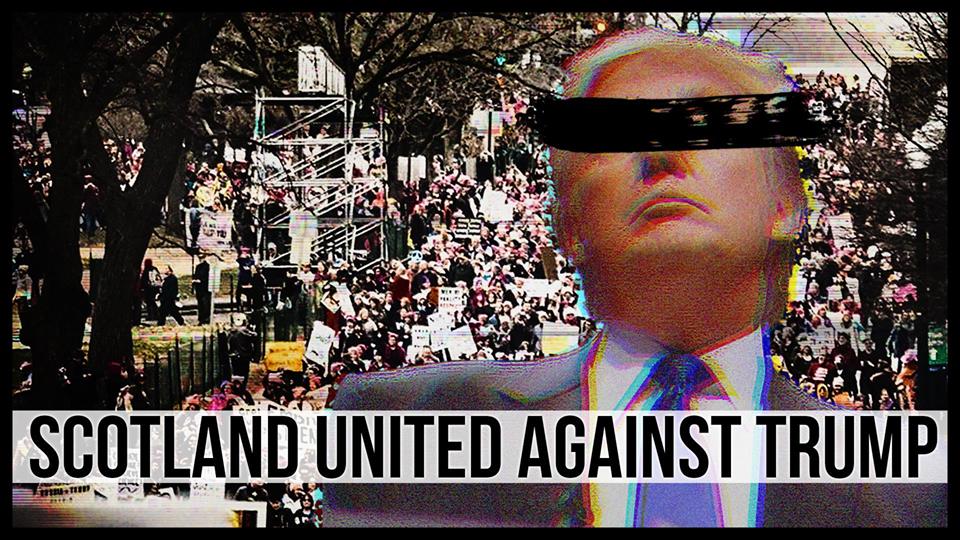 We're aiming to be at both demos, so come along and make your voice heard along with thousands of others.