Global Justice Now is an organisation which campaigns for:
• Justice for the world's poor
• People before profit
• A sustainable world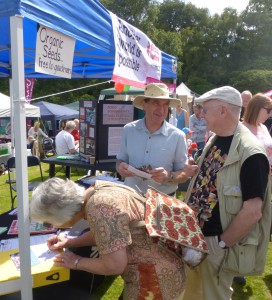 We are a democratic social justice organisation working as part of a global movement to challenge the powerful and create a more just and equal world. We mobilise people in the UK for change, and act in solidarity with those fighting injustice, particularly in the global south. We used to be the World Development Movement.
The Sheffield group is part of a global movement to endpoverty and injustice. Together with 60 other local groups and national Global Justice Now we have a real impact.
What does Global Justice Sheffield do? The Group campaigns locally, lobbys MPs and MEPs, organises public meetings, publishes a newsletter, does street actions and has stalls at fairs and festivals around Sheffield.
If you would like to be involved in any way, please contact us at globaljusticesheffield@gmail.com