… Let's make the UK a TTIP Free Zone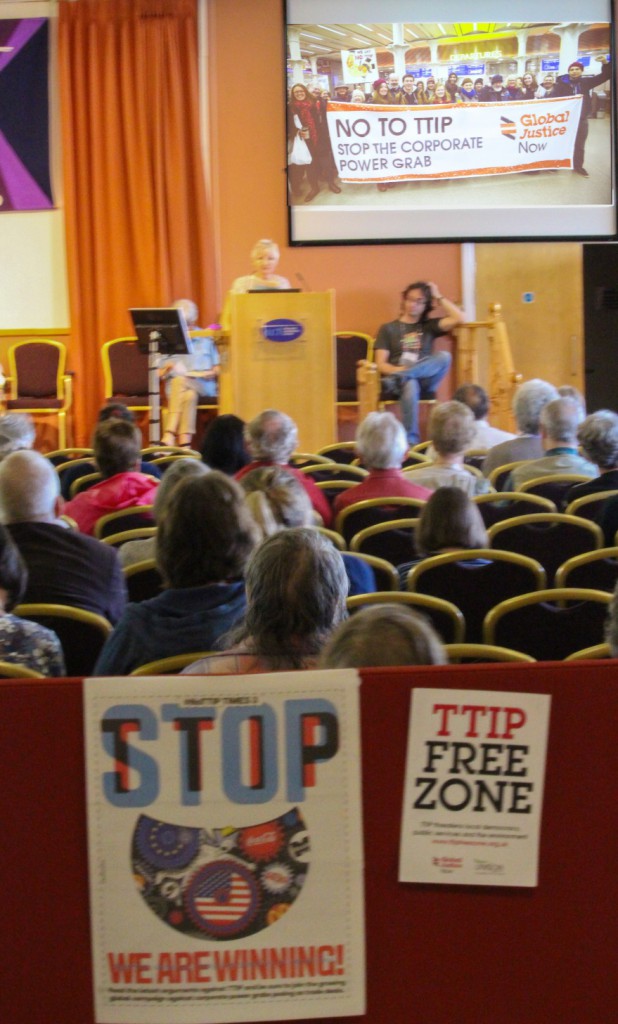 Global Justice Now Members from throughout the UK joined together at the National Justice and Peace Conference to highlight the danger of the proposed TTIP EU-US Trade Deal. This could be the biggest threat to democracy in our lifetime.
East Midland Global Justice Groups and Members of 38 Degrees lobbied Glenis Willmott about TTIP on Friday 4th September.  It was a constructive meeting and Glenis was supportive of our campaign.
http://www.gleniswillmott.eu/labour-meps-statement-on-ttip/
Stop the corporate attack o Europe. Read about why Romania is being sued for billions of dollars through a secret corporate court established in a treaty with the UK. It is the same kind of corporate court that would be included in the EU-US "trade" deal, TTIP. Email David Cameron now.