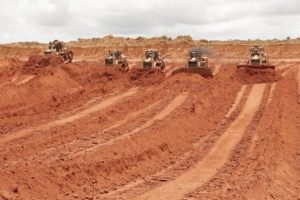 Join us for an online talk by journalist Sue Branford at 6.30pm on Thursday 30th April 2020. Sue will discuss the social cost of our consumer electronics for the people and the environment in the Brazilian Amazon.
Sadly, Sue will also touch on the coronavirus pandemic, as the first case of Covid-19 among indigenous people in the Brazilian Amazon was confirmed on 1st April.
Sue has reported on Brazil and Latin America for the Financial Times, The Economist, The Times, The Guardian, the BBC, the New Scientist, the Latin America Bureau and Mongabay over her career and has written several books.
What: The Social Cost of Our Flat Screen TVs: Bauxite Mining and Aluminium Production in the Brazilian Amazon
Online public talk by journalist and Latin America specialist Sue Branford, following her latest field trip to the Brazilian Amazon at the beginning of the year. Around 30-minute presentation followed by question and answer session.
Where: Online via Zoom video conferencing.
*To join the online talk, follow the up-to-date link shortly before the start time.
*To receive this link, please email us at shropshire@globaljustice.org.uk .
When: 6.30pm BST Thursday 30 April 2020.
Read reports from / following Sue's field trip via Mongabay and BBC News:
Rapid deforestation of Brazilian Amazon could bring next pandemic: Experts
First COVID-19 case among indigenous people confirmed in Brazilian Amazon
First possible COVID-19 indigenous cases detected near key Amazon reserve
Bringing Christ and coronavirus: Evangelicals to contact Amazon indigenous
Brazil drastically reduces controls over suspicious Amazon timber exports
NGOs charge Brazil's Bolsonaro with risk of indigenous 'genocide' at UN
'They are invaders': Brazil indigenous group takes on mining giant
Amazon's Munduruku stage daring Christmas raid to recover sacred urns
Plus Bolsonaro's Brazil: 2020 could see revived Amazon mining assault
Also read Amazon Besieged, co-authored by Sue Branford and Mauricio Torres.
'This is a fascinating, important and astonishing account of the battle to save the living world and the future prospects of humanity.'
George Monbiot, journalist, activist, and campaigner
'Amazon Besieged': Q&A with Mongabay contributor Sue Branford about new book
Update: video report, written report A and written report B on the topic of this talk are available via Mongabay.