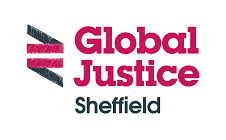 After 45 years, the World Development Movement (WDM) is changing it's name to Global Justice Now. WDM Sheffield will be now known as Global Justice Sheffield.
In September, members of the World Development Movement from around the country voted to change our name to Global Justice Now. Changing our name is just one step in a bigger 'relaunch'. This isn't about changing our values, but expressing them more effectively. About building a bigger movement and running more high profile campaigns which can really start to change the world.
The website for Global Justice Sheffield will be updated in the new year, but in the meantime you can continue get updates on events here. We do have a new email address (effectively immediately): globaljusticesheffield@gmail.com.
If you would like to know more about the change in name, do read Nick Dearden's blogpost WDM members vote to change our name.