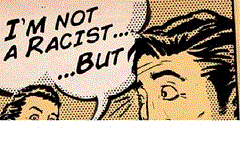 Please consider attending this important event which has been organised by Global Justice Now in partnership with Hope not Hate.It will be held at the Friends Meeting House 22 School Lane, Liverpool,L1 3BT.
This workshop focuses on the techniques needed to bring people around to a different way of thinking, and how to effectively and respectfully navigate challenging conversations about immigration and multiculturalism.
There is no charge for attending the event.    Coffee and lunch will be provided.
It is essential however to register for the event which you can do by visiting the following link where you will find further information about the purpose and content of the course:
https://www.eventbrite.co.uk/e/workshop-challenging-people-who-hold-prejudiced-views-tickets-31638323076
If you have any questions about the course please contact tom@hopenothate.org.uk
We look forward to seeing many of you there