At the Global Justice Now AGM in June Pia Eberhardt from Corporate Europe Observatory spoke movingly about the struggle to protect an area of natural beauty and possible UNESCO World Heritage site.
Canadian company Gabriel Resources have applied to build a toxic gold mine in the Romanian area of Rosia Montana. If given the go ahead, it would destroy homes, damage the local environment and cause the destruction of an irreplaceable heritage site.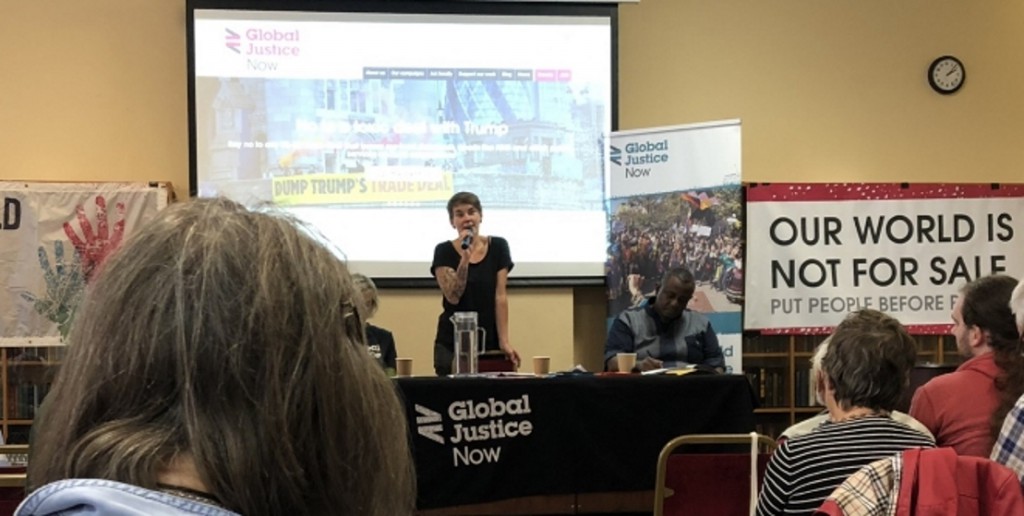 Pia Eberhardt speaking at the Global Justice Now AGM in Birmingham
The open cast gold mine has not been given permission by the Romanian courts. This decision was made after a legal process that took into account the facts about the impact of the gold mine on the community and environment.
Now Canadian Company Gabriel Resources is suing Romania in an international tribunal, seeking US$5.7 billion in compensation – nearly 3% of Romania's GDP.
Sign the petition against corporate courts here
Find out more here
Why not join us in the campaign to stop the corporate court system?