Monday 21st October at the Friends Meeting House, 25 Clarendon Street, Nottingham, NG1 5JD
– 7pm ( Refreshments from 6.30pm)
Yasmin Romero Eplayu is a member of Fuerza de Mujeres Wayuu, an indigenous women's group basied in the part of Colombia affected by the vast Cerrejon mine.
Kirsty Wright from WDM will speak about the Carbon Capital Campaign – Fighting the finance that's driving climate change.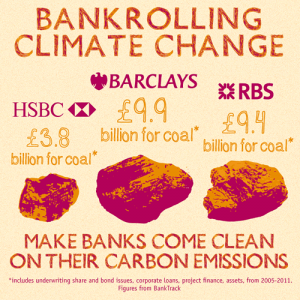 Join WDM Groups in the East Midlands to hear a speaker from Colombia who is involved in opposing the expansion of open-cast coal mining in her country.
Find out more about the Carbon Capital campaign and take part in an action to Make Bankers Come Clean about their Fossil Fuel Finance