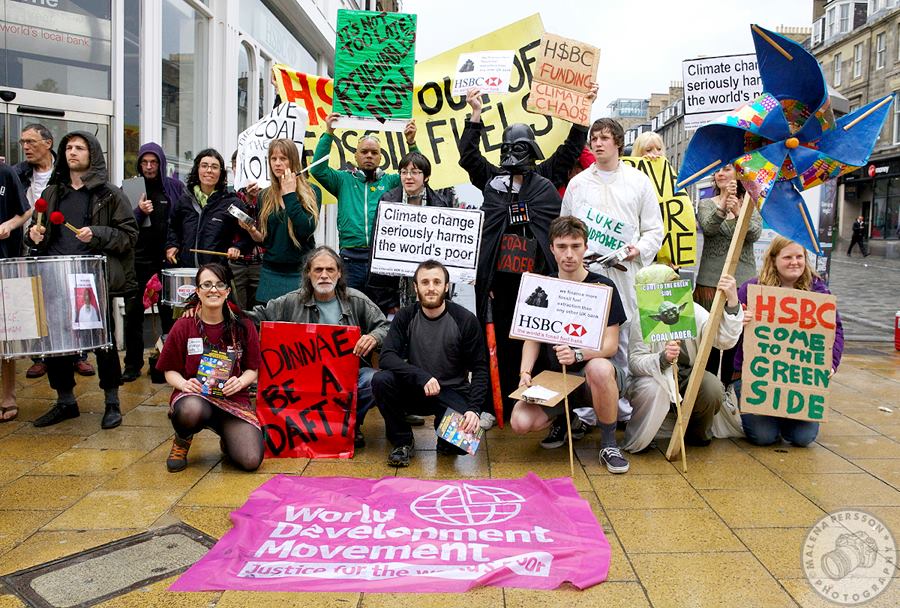 Photo credit: Malena Persson
One rainy Saturday afternoon, Princes street in Edinburgh was bustling with shoppers… and then some Star Wars characters, a coal mine and a samba band arrived!
A group of Edinburgh activists called 'Activists Assemble' organised a protest outside an HSBC branch to tell them to stop investing in coal, but with a bit of a difference… Star Wars themed!! We had Coal Vader and Luke Wind Power battling it out for fossil fuels vs renewables! We also had the Star Wars theme tune playing, thanks to a portable sound system on a bike! An amazing samba band also came along to play some rhythms and draw more attention to the scene! We popped a large 'pile of coal' (cardboard boxes, scrunched up newspaper and lots of black paint), a 'coal power station' and some wind turbines (more cardboard!) just next to HSBC's front door.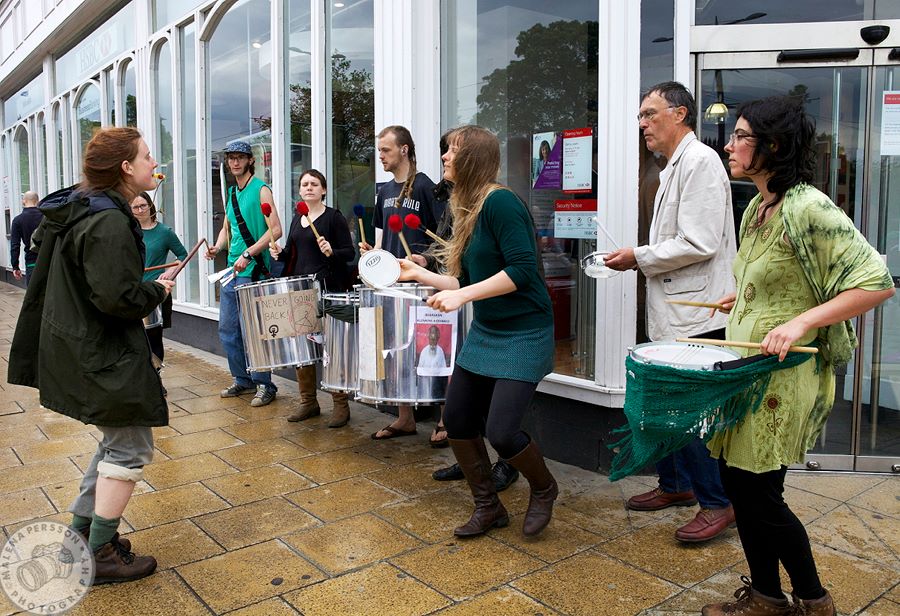 Photo credit: Malena Persson
HSBC invested a whopping £75 billion in financing fossil fuels between 2010 & 2012! They are the biggest UK provider of investment banking services to fossil fuel companies.
We called on them to stop!
Stop causing climate change.
Stop destroying communities.
Stop destroying the environment.
Come to the GREEN side HSBC! Save our future!
Photo credit: Malena Persson
We also had a brilliant comic book made to explain the campaign in terms of the characters that were fighting on the street, which we handed out to all the passers-by while we were getting action cards signed. We attracted so much attention that we actually ran out of action cards for people to sign!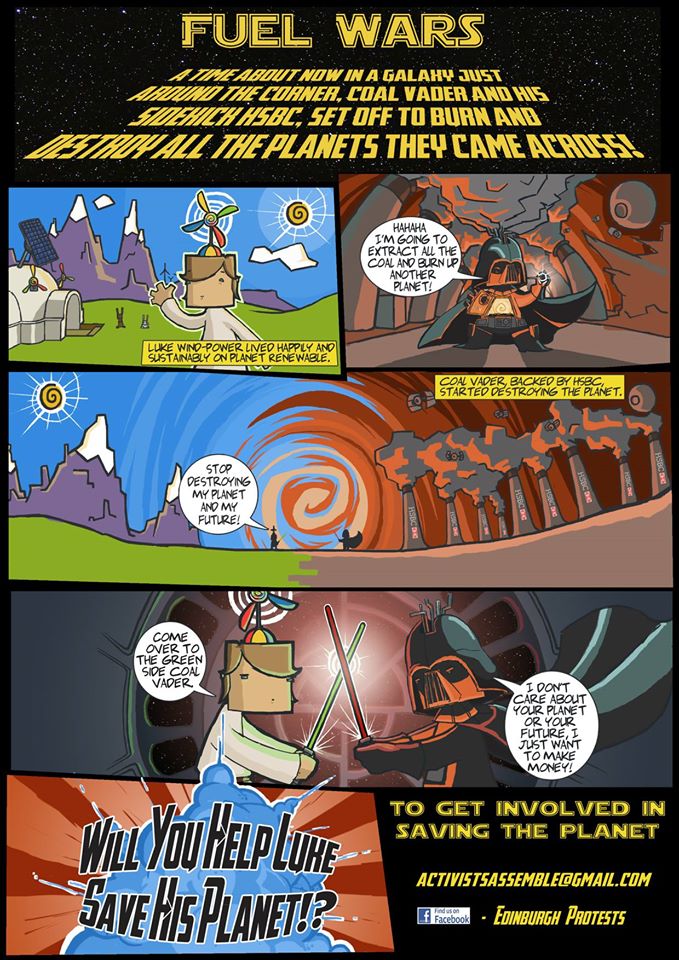 Unfortunately, HSBC closed its doors to us and didn't let us take all the action cards in to show how much support there was for them divesting from fossil fuels.  However, we did get the protest in the Edinburgh Evening News!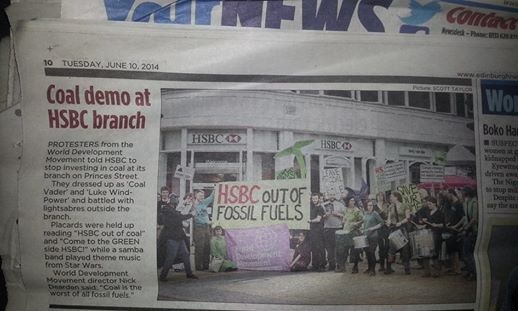 Massive thanks to everyone who helped make this a success!!!
The next event by Edinburgh's Activists Assemble is a robot flashmob on the national day of action against TTIP, details here: https://www.facebook.com/events/471120216356474/
You can take action on coal here: http://e-activist.com/ea-action/action?ea.client.id=1784&ea.campaign.id=19086
And find out more about TTIP and take action here: http://action.wdm.org.uk/ea-action/action?ea.client.id=1784&ea.campaign.id=25786