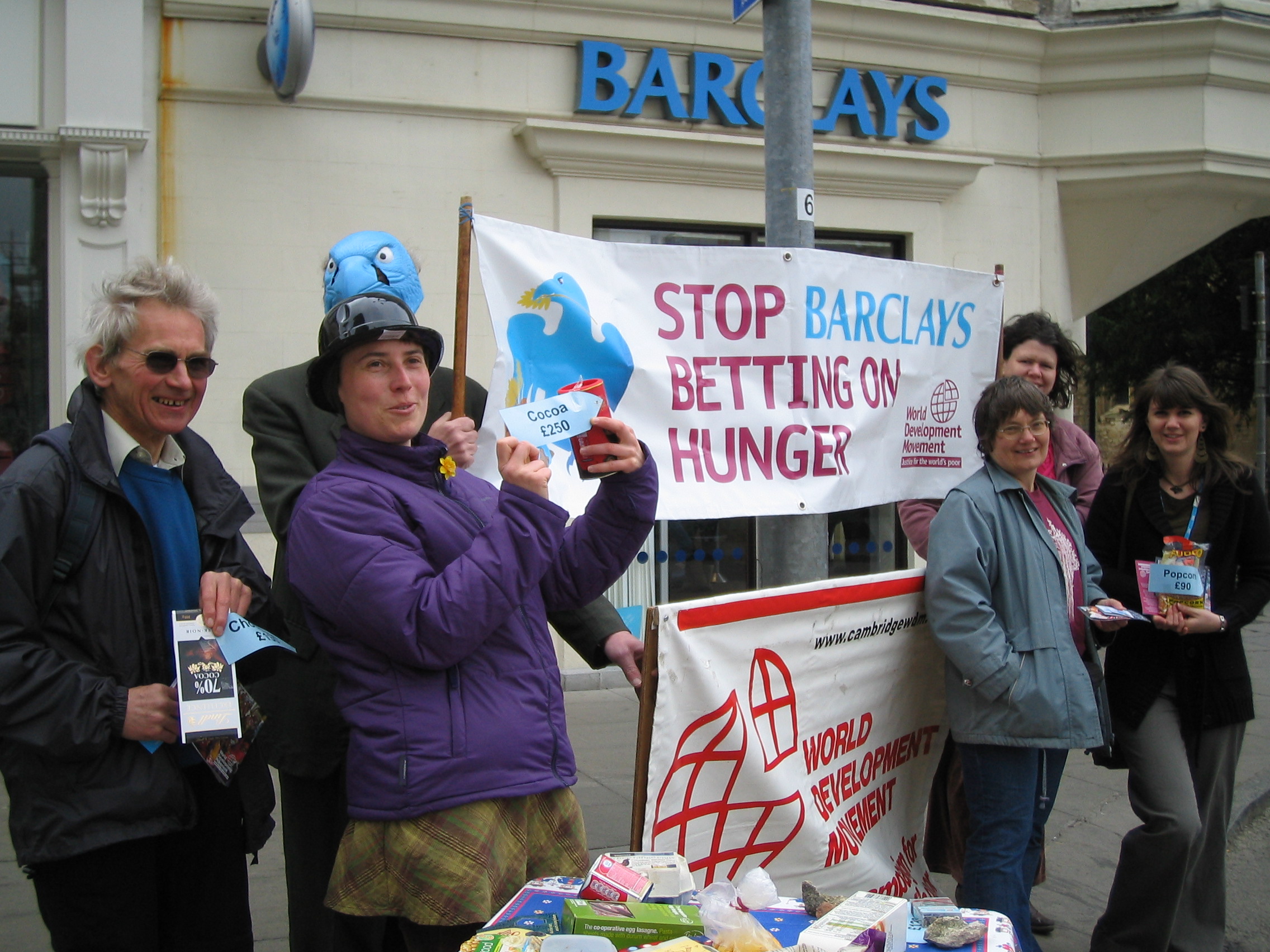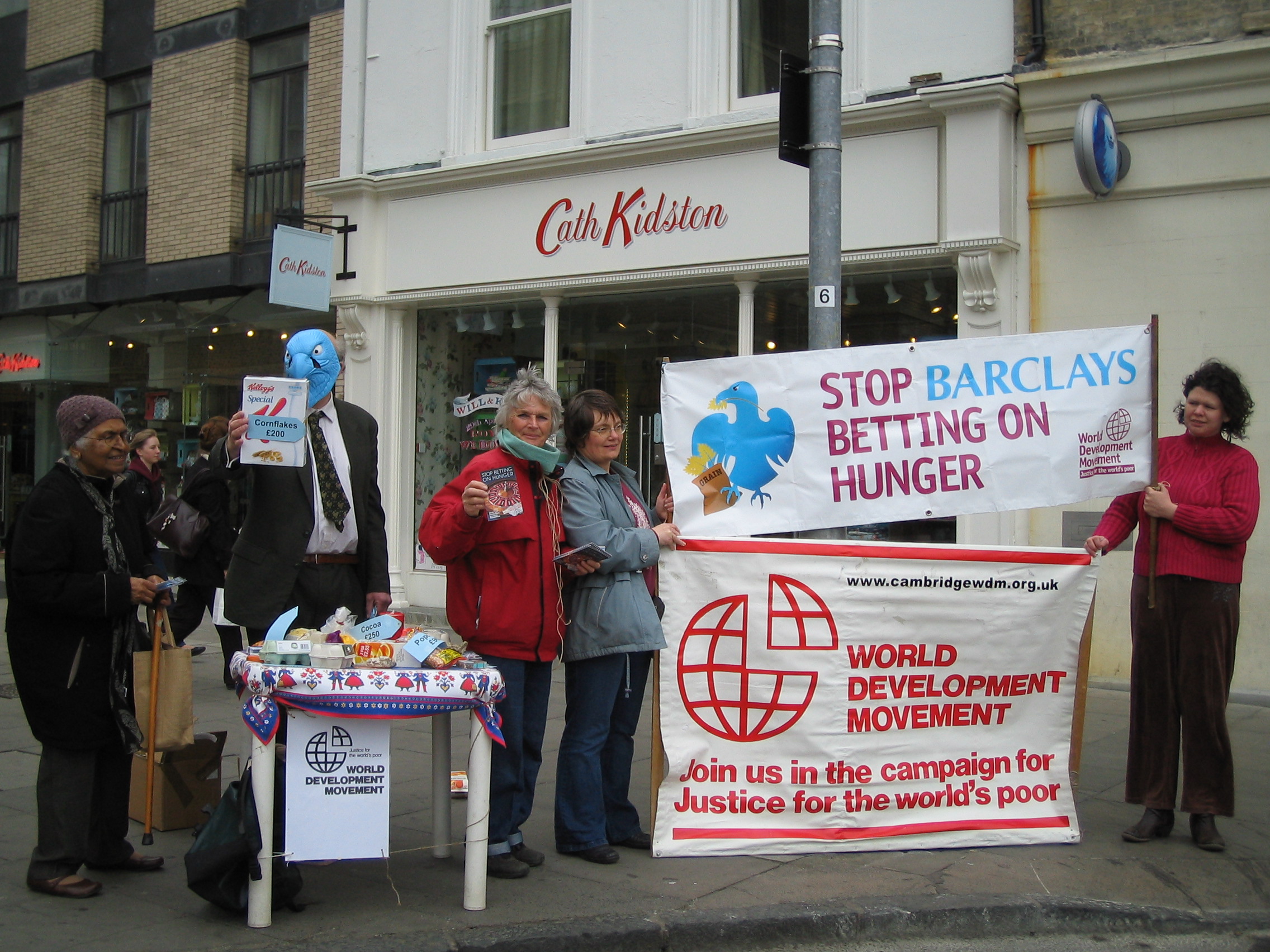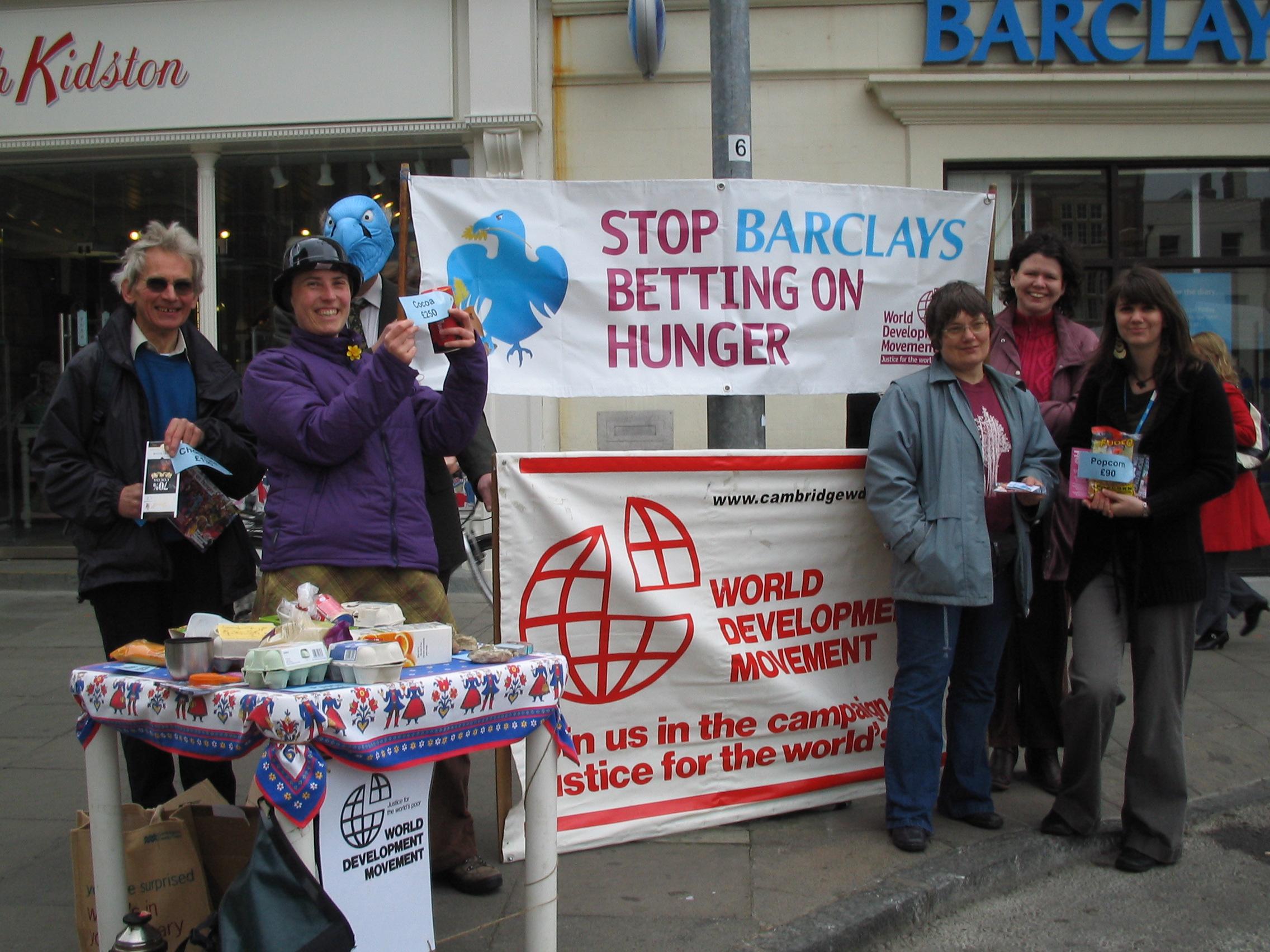 On 28 April, Cambridge WDM and a bald-headed eagle protested outside Barclays in Cambridge. Food speculation by Barclays Capital (a near relative of the bank) has driven millions into poverty worldwide.
Sue Woodsford worked her usual magic at assembling a display and a couple of banners.  Some group members held banners, some pumped out leaflets, some even managed to engage with passers-by.  Star Radio had rung earlier that morning to say they meant to run news of the protest in the afternoon.  Anyone catch that?
WDM has more on the campaign.
Photos by Sue Woodsford and Fabiola Blum.