At Global Justice Brighton & Hove we've a lot of experience in challenging the power of corporations through actions and campaigns.
When we first heard about TTIP we went out onto the streets and started raising awareness through street theatre, stalls, linking up with other groups and just generally shouting (articulately) rather a lot.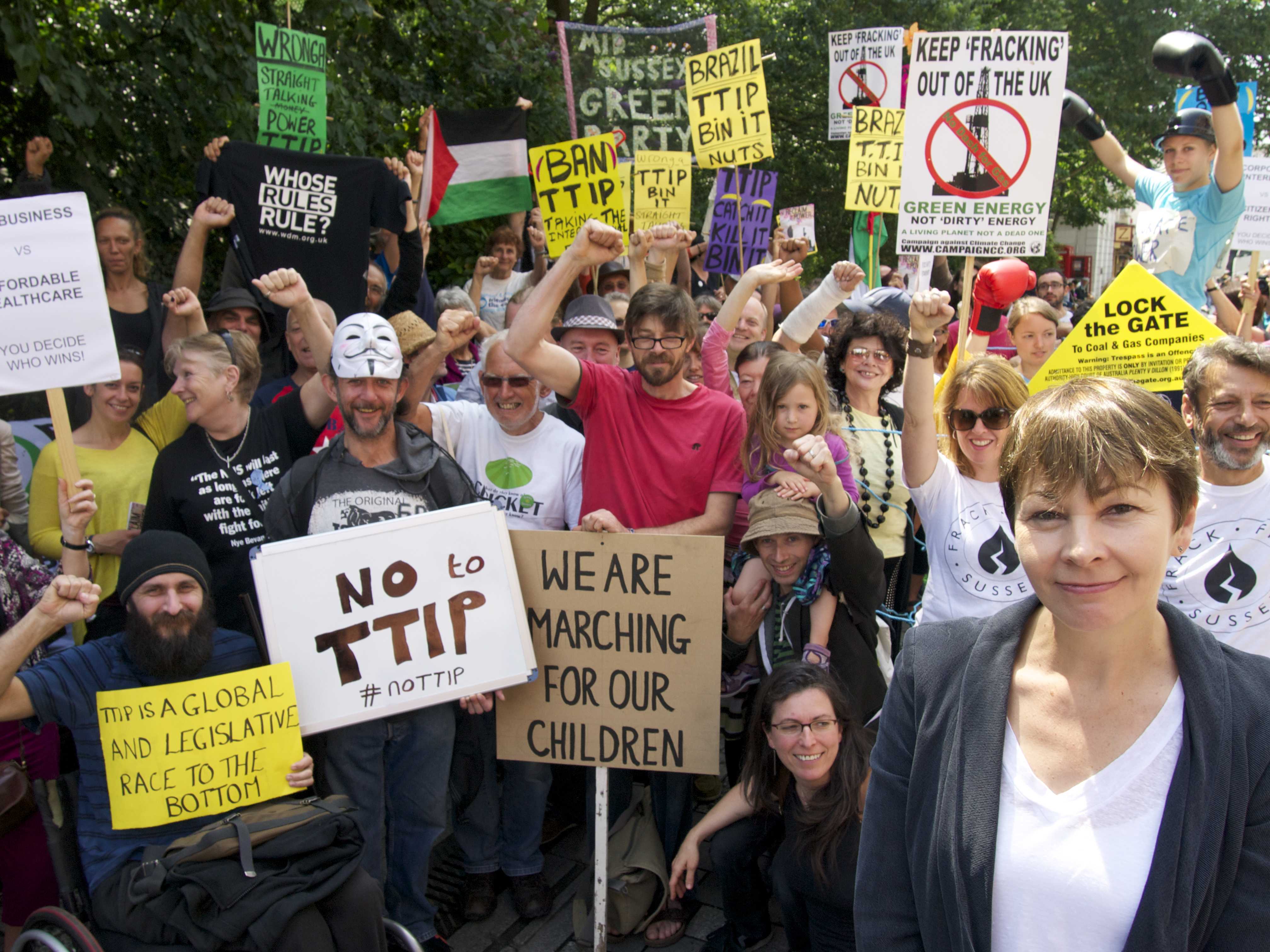 It worked. Yay! TTIP is now dead in the water. However the fight never stops.
We're now focusing on what a post-Brexit Britain will look like. Under May's Conservatives, cosy trade deals with U.S. corporations look likely – with all the lack of welfare regulations and care for the environment they'll drive in as part of the deal.
Worst of all, the deals will be locked in for life so no future governments will be able to get out of them.
But fear not: together we are stronger than divided, and if the powers that be think they can drive through trade deals that benefit big business at our expense without anyone noticing, they'll soon be thinking again.
So here's what you can do.
If you live in Brighton or Hove: get along to one of our local group meetings. Second Tuesday of the month at the Old Ship Hotel on the seafront (get more info here). We can't do anything without people like you getting involved. It doesn't matter who you are or how much or little you know. All are welcome, and we're all very friendly, honest 😉
Join our facebook group and sign up to our email list.
Join national Global Justice Now if you haven't already. We can all send off a signed postcard, at least. Many drops make an ocean. Let's stop the corporate bully boys in their tracks.
Much love
Global Justice Brighton & Hove