Our 'CETA snake' made an appearance in Brighton on Sunday 6 November #CETA #StopCETA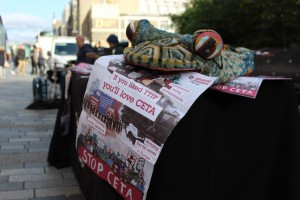 The Comprehensive Trade Agreement (CETA) between Canada and the EU was recently signed by EU officials and the Canadian prime minister. Now the deal is scheduled for a vote in the European Parliament in early 2017. Then it has to be ratified by the 28 EU member states. However, there is a high chance that CETA is up for preliminary application, i.e. its implementation before full ratification by all member states.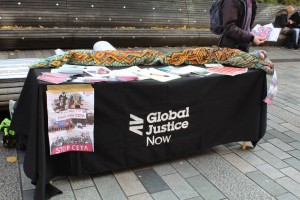 Like TTIP this so called trade deal is more about the protection of investments. It is a tool by big business to secure high profits, while workers and the environment will pay the price as the experience with the North American Free Trade Agreement (NAFTA) shows. CETA will also give sweeping new powers to big corporations including a mechanism to sue local and national governments if they see their profits threatened by new legislation passed in the public interest to protect workers' rights and wellbeing and the environment. As all big US corporations have subsidiaries in Canada, they will be able to sue European and Canadian governments for compensation.  Find out more about CETA in the Global Justice Now briefing.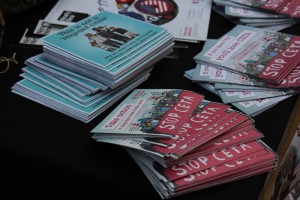 What can you do? Demand a parliamentary debate in the House of Commons. And write to your MP or MEP to tell them why it's a bad deal and demand that they reject it.