During Autumn 2014 Global Justice Leicester campaigned against the corporate power grab
Our public services, environment and democracy are under threat from the biggest corporate power grab in a decade. Behind closed doors, the EU is drawing up a dangerous new trade deal called the Transatlantic Trade and Investment Partnership (TTIP).
We have stalls at the Christians Aware Christmas Fair and at the Beauchamp College Craft Fair.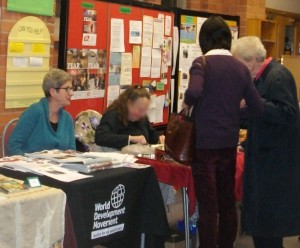 People we talked to were concerned that corporations would be able to sue governments if they make public policy decisions which could harm their future profits. Regulation which currently protects people, public services and the environment could be removed.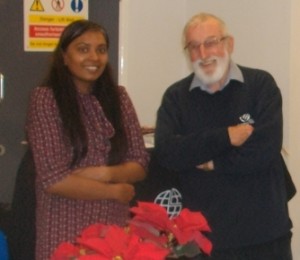 This is a serious subject, but there was the opportunity for a relaxed discussion about the sort of world that we would like to live in.
Find out about the corporate power grab and add your voice to the petition against the Transatlantic Trade and Investment Partnership (TTIP)