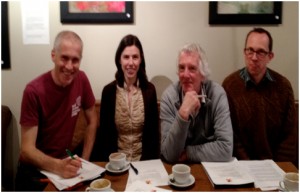 Group meeting
Group social: 5 December 2013
The Shropshire group of the World Development Movement holds informal meetings once a month bar August, generally at the Shrewsbury Coffeehouse.
The meetings are a chance to get together and plan our campaigning activities, which include letter writing, lobbying and organising occasional events.
If you would like to find out more about our activities or drop into one of our meetings, you can contact us at: wdmshropshire@googlemail.com or call Tony on 07590 507 522.