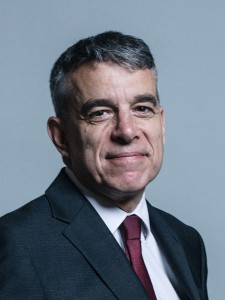 I recently contacted my MP Jeff Smith (Labour, Withington) about overpricing by Big Pharma. The substance of my complaint was that most basic research of most new treatments is in fact publicly funded. Pharmaceutical companies apply for the patents on these products, and thus yield a double harvest – on royalties and high prices.
Mr. Smith says he shares my concerns about the high prices of new medicines. "The Government's Health Service Medical Supplies (Costs) Bill seeks to allow the NHS to clse some of the drug price loopholes which have been the subject of abuses by a number of pharmaceutical companies in recent years"
Mr.Smith had written to the Under Secretary for Health (Lords), Lord O'Shaughnessy. His reply does not address the issue of exploitative patenting. It notes that "The NIHR supports collaborative research with the life sciences industry, and the commercialization of new research and related technologies". But the Health Services Medical Supplies (Costs) Act 2017 "allows the Secretary of State to require companies to make payments to control the cost of health service medicines". A disappointing reply.
Eric Mulvihill, GJN, Manchester
–