Global Justice Leicester has affiliated to Climate Action Leicester and Leicestershire
We look forward to working with people across the region to address issues related to the climate emergency.
Climate breakdown is already wreaking havoc across the world:
Record heatwaves, more frequent hurricanes, bigger floods and more devastating droughts are already destroying the livelihoods, health and lives of millions of people.
Those most affected are people in the global south – the countries, in other words, who were impoverished by colonialism, and then have had decades of a global economy being rigged against them.
 When profit structures our economy, environmental and social costs are shifted onto people and the planet. Find out more on the Global Justice Now website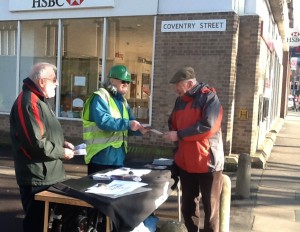 What is Climate Action Leicester and Leicestershire? We're a group of people living in Leicester and Leicestershire who are terrified and inspired by the climate crisis and climate justice and are working together to address these issues.
You can find out more about Climate Action Leicester and Leicestershire on their website